Architectural Forms of Felt:
Level 3
All classes begin with a centering process and communion with nature to inspire your work.
During the classes, I will  lead you step-by-step through the process of wet felting while you create your own unique piece of felt art in the class.
In the third level Architectural: Forms of Felt we move into more advanced techniques of applying, even more, structure to the felt.
Using pre-felt for more precise designs and adding attachments. This will be a step by step process of wet felting. Laying out fibers using a resist material to give a seamless form.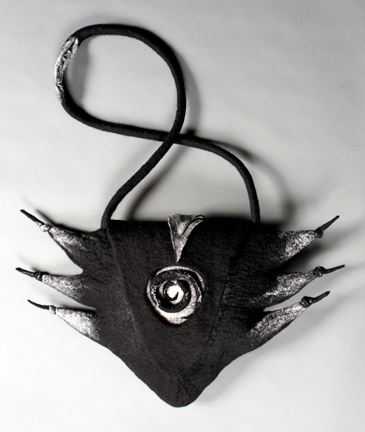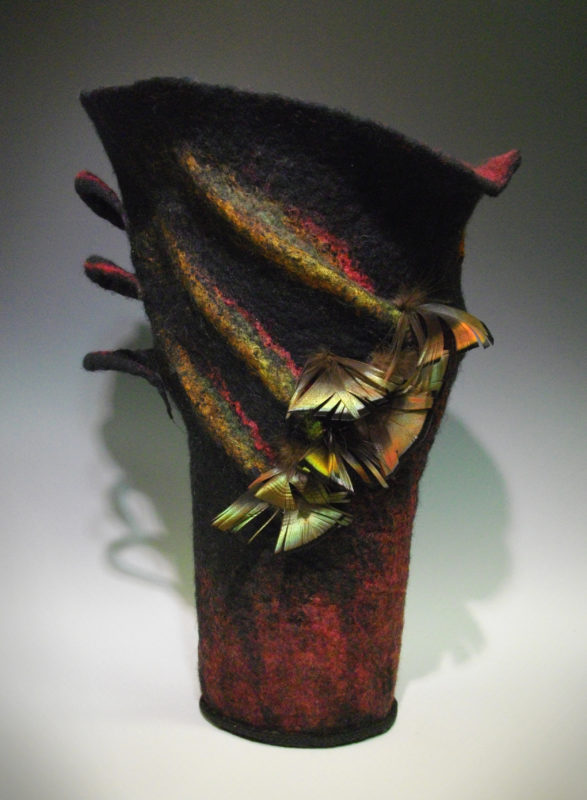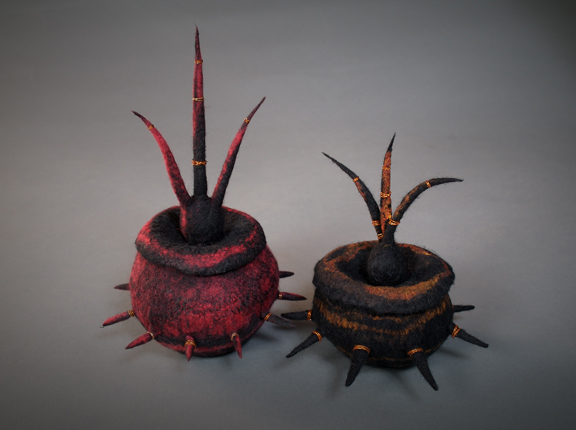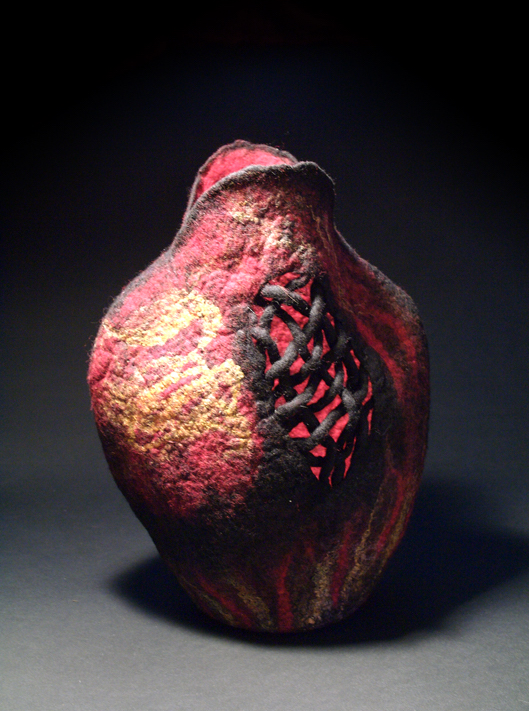 WATCH FOR NEW SCHEDULE – Noon to 5pm – Architectural Forms
Class begins with a Centering Process and then proceeds with a demo of felt making using multiple resists, attachments and inclusions.