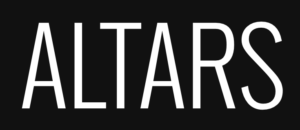 ALTARS
Simply a place of spiritual focus…. a small hearth for the spirit. Sacred Space.
Small space of focus that makes you want to stop, pause, ponder, perhaps remember a love.
An altar commands and expresses energy. It is a site of power.
An altar is a powerful tool for rooting life in meaning.
A space that speaks directly to your soul.
Susan  gathers elements from the natural world to create art objects that hint at a deep connection, a kind of archaeology of the soul.
Working with mixed-media, Susan creates art that evokes a half-remembered time and place where inspiration runs through every part, restoring wholeness and bringing myth to life.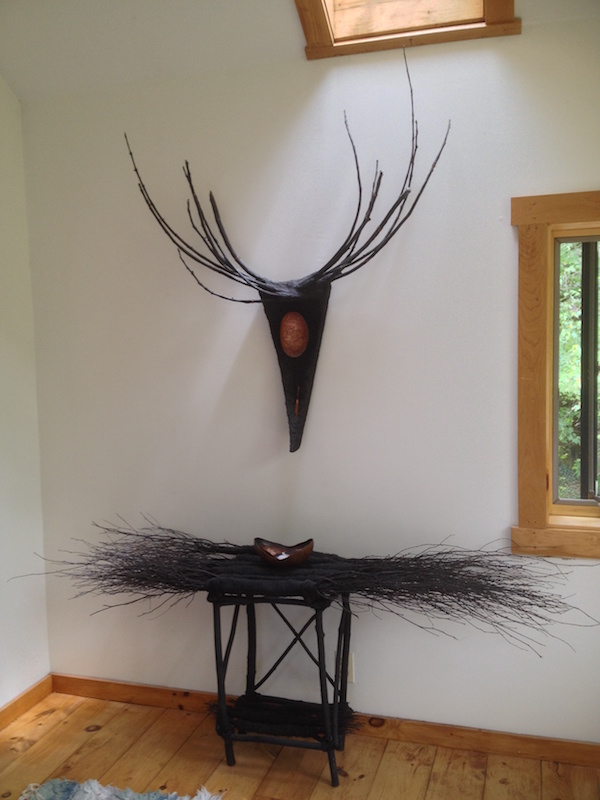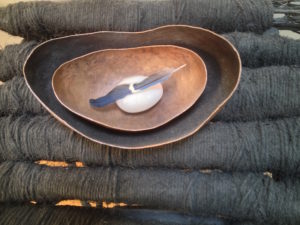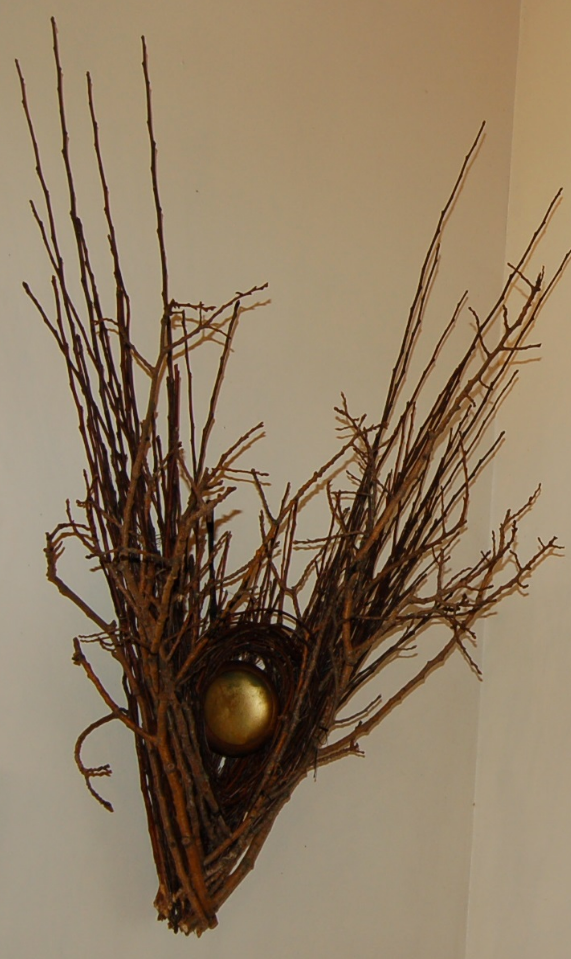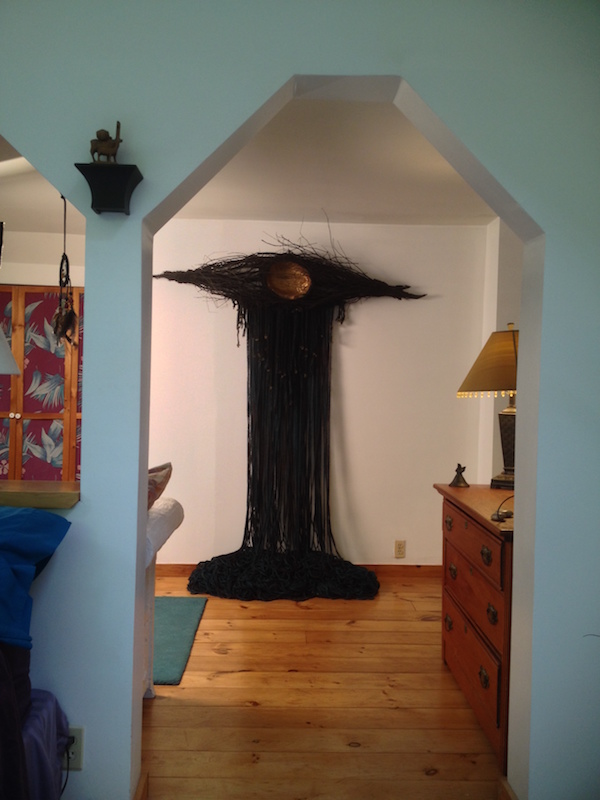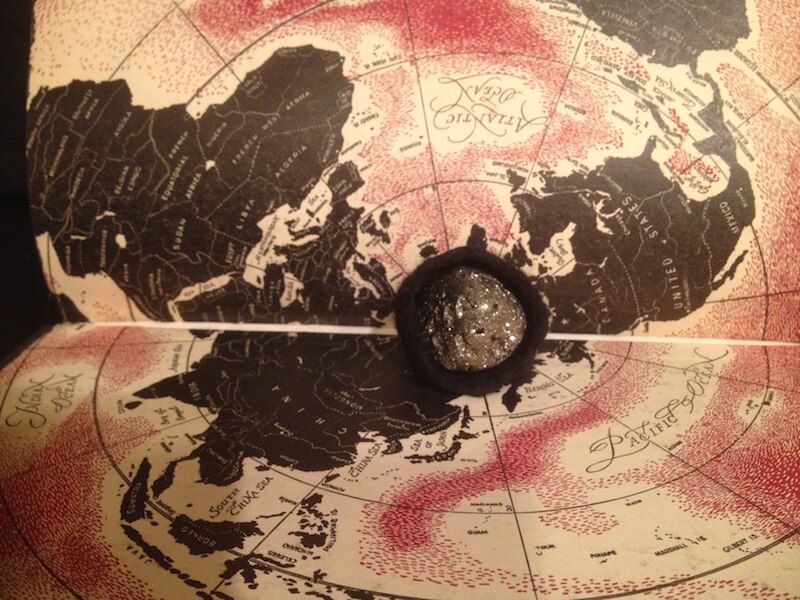 Altar to Hold Peace for our Mother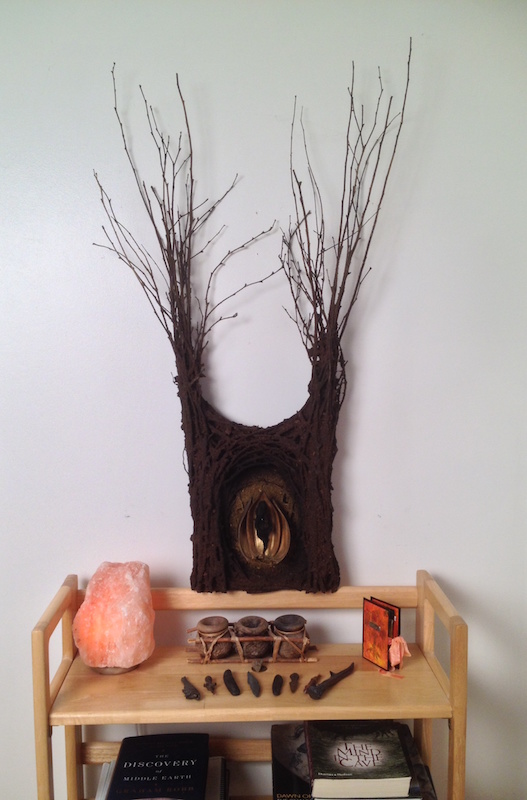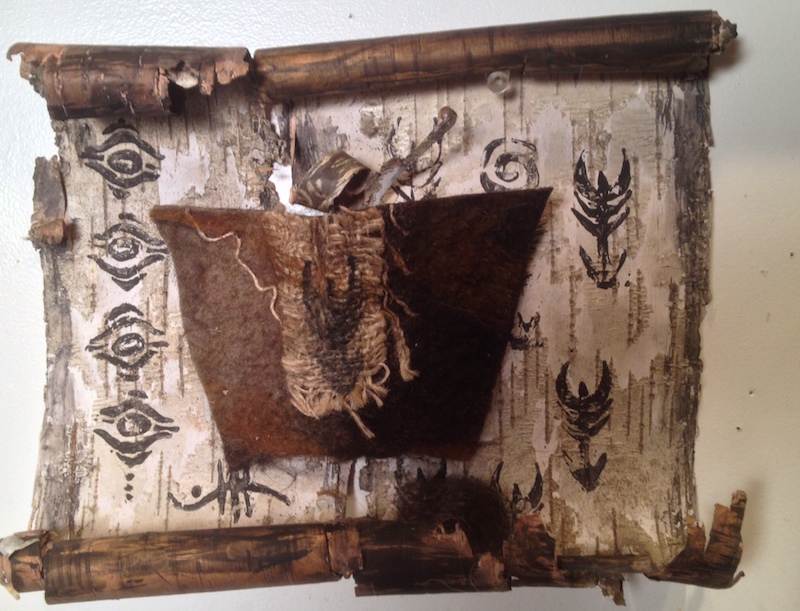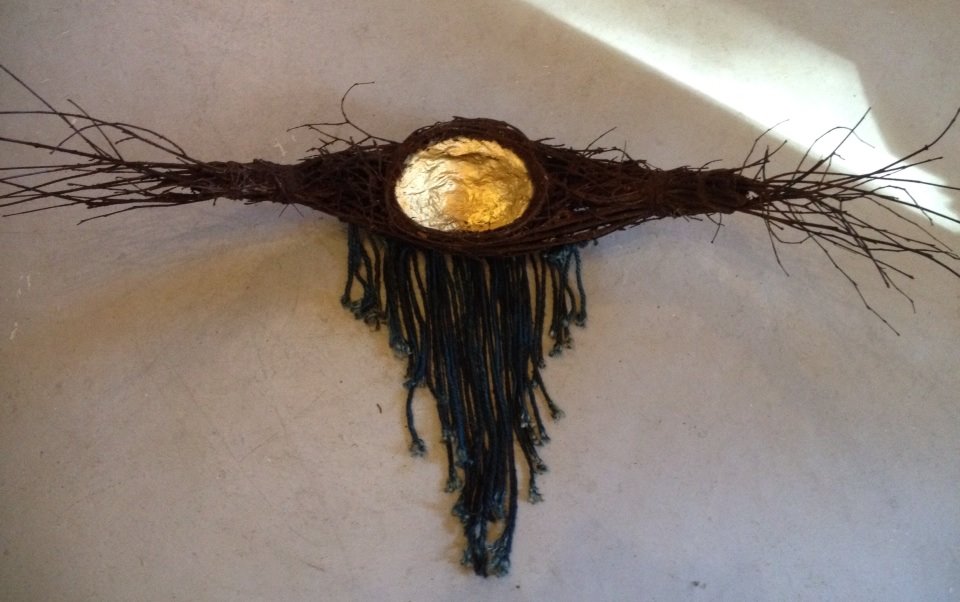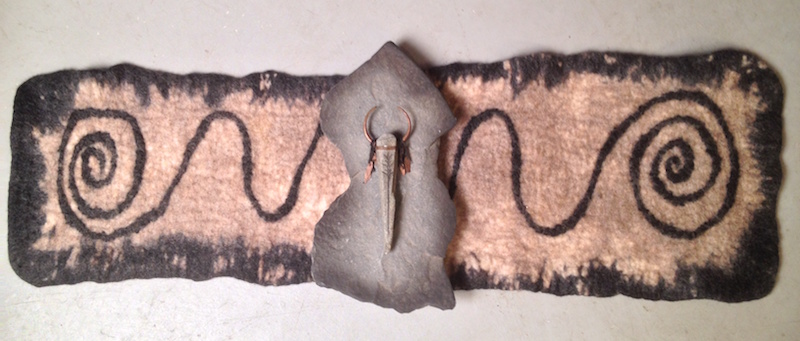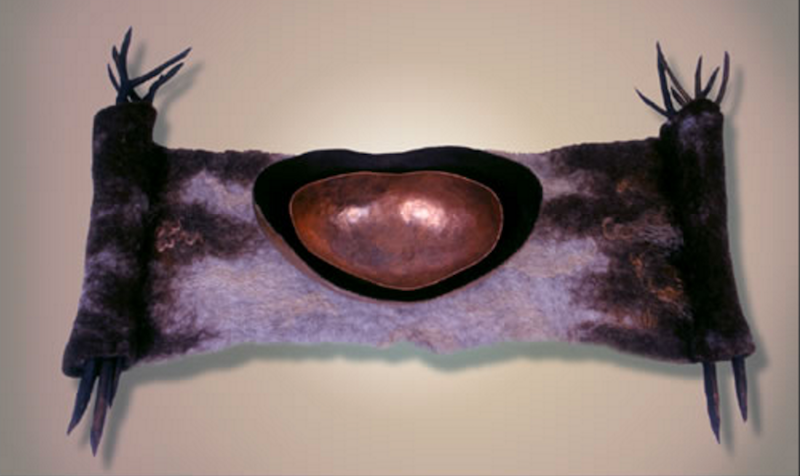 Fall's Prayer Received. Felt with sticks and hand forged copper vessels.
If you would like to learn more about any of the pieces here, please contact me through the contact page of this website. I would be happy to answer any questions you might have. many of the items are available for purchase.