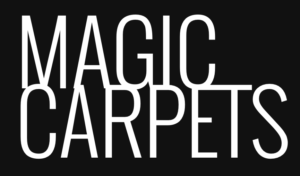 MAGIC CARPETS
Most of my current work represents the four worlds, Upper, Middle, Lower and Dream.
Magic Carpets are modes of travel for the Shaman as She quests with Spirit within the depths of the worlds.
Working with mixed-media, I create these art objects that hint at a deep connection, a kind of archaeology of the soul.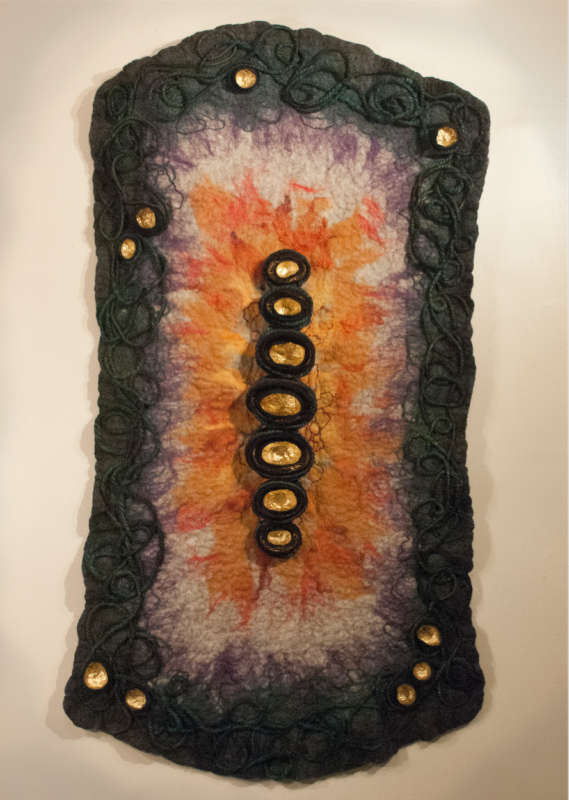 For Lower World Journeys: Felted llama fiber, hand dyed jute, sticks, mud, gold leaf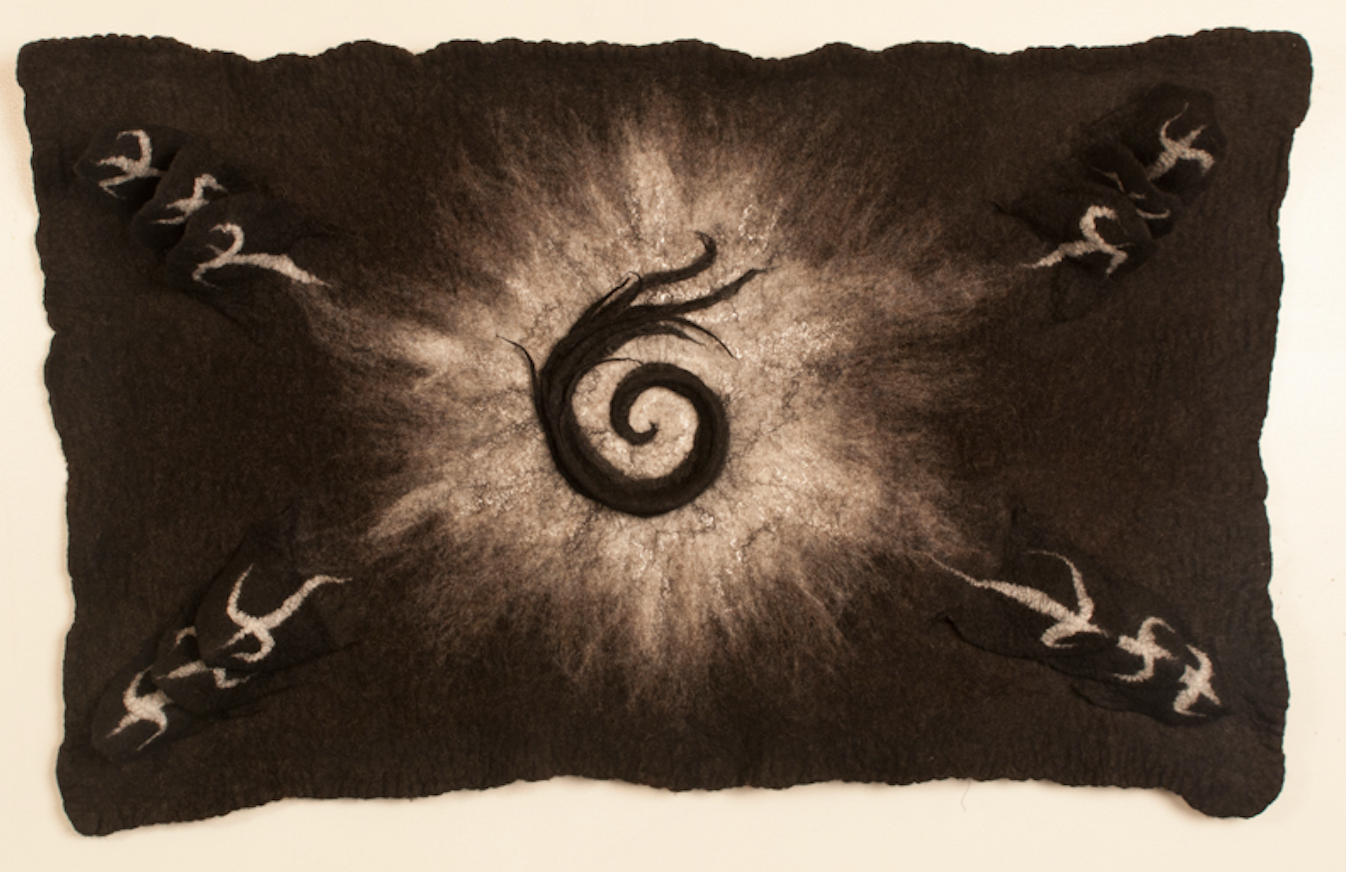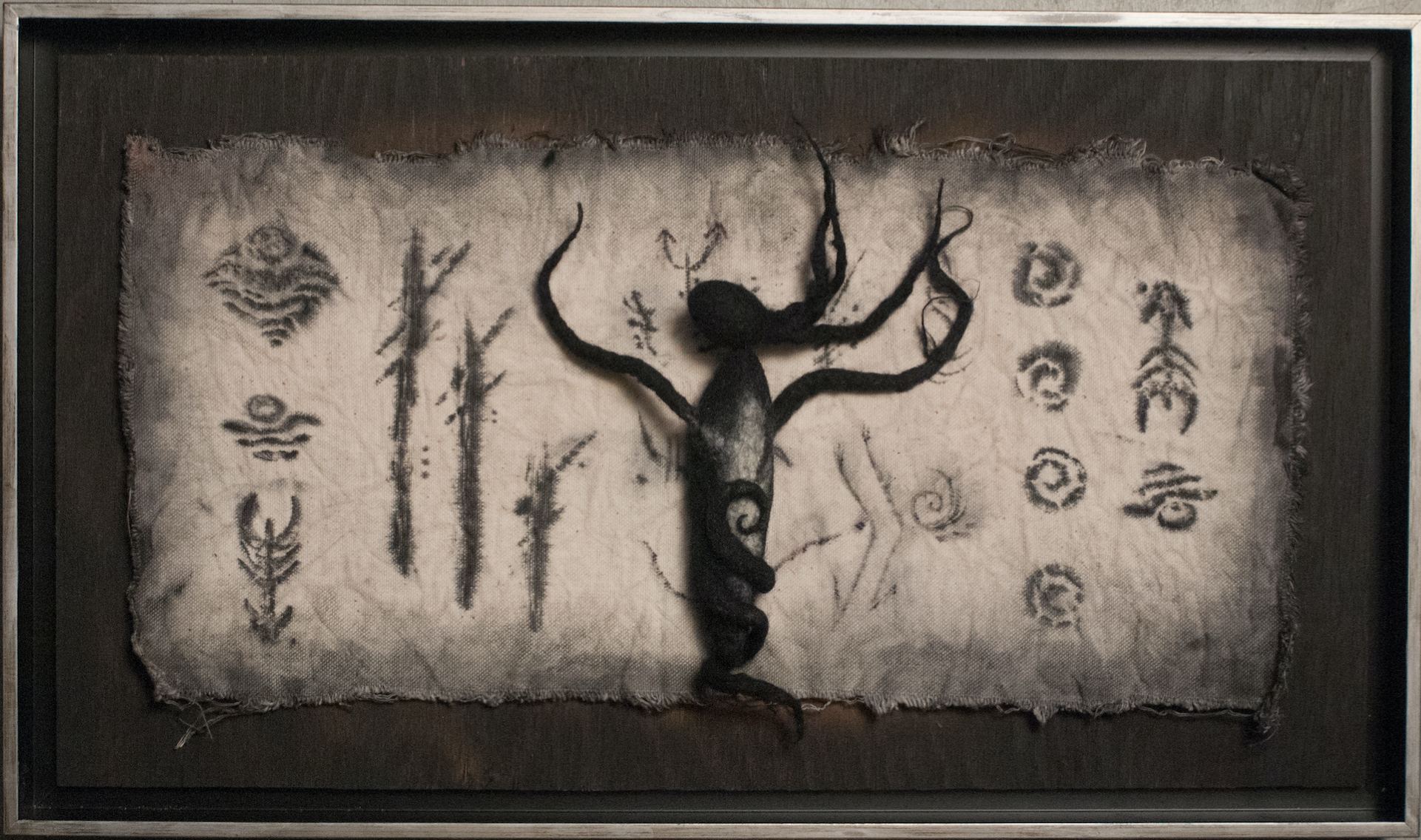 For Flights Between Ancient Realms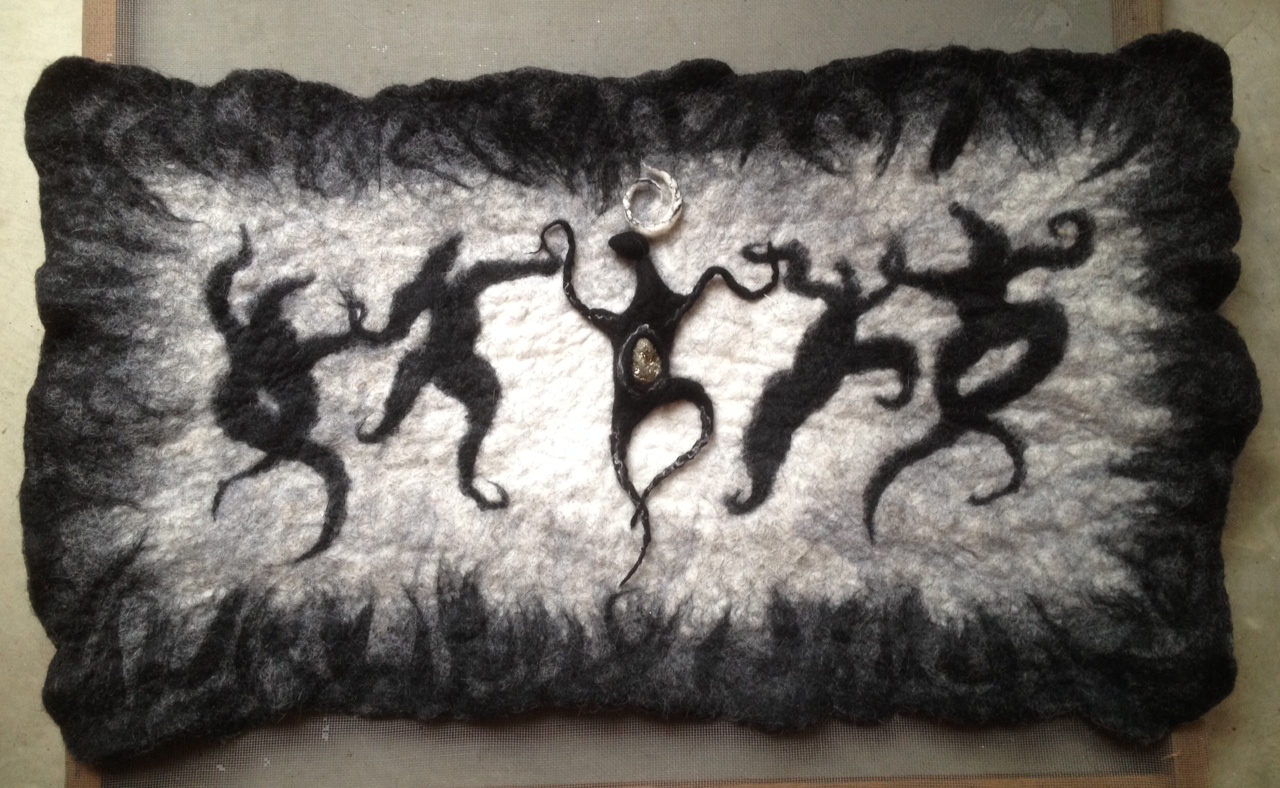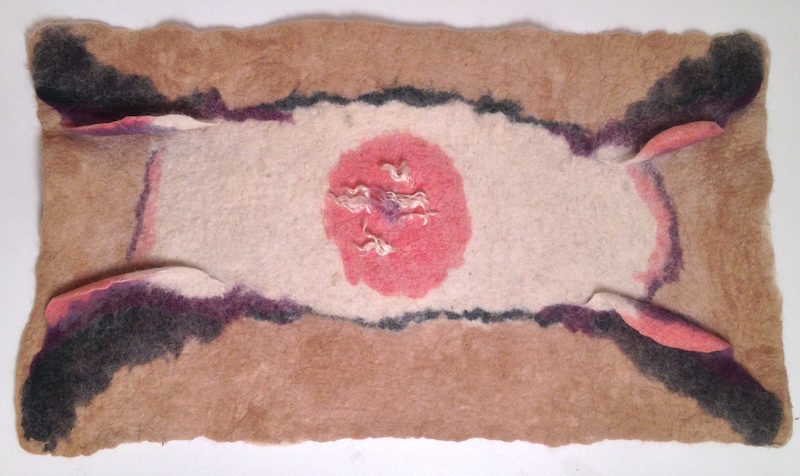 Shape Shifters Carpet ….Llama fiber, silk, cashmere.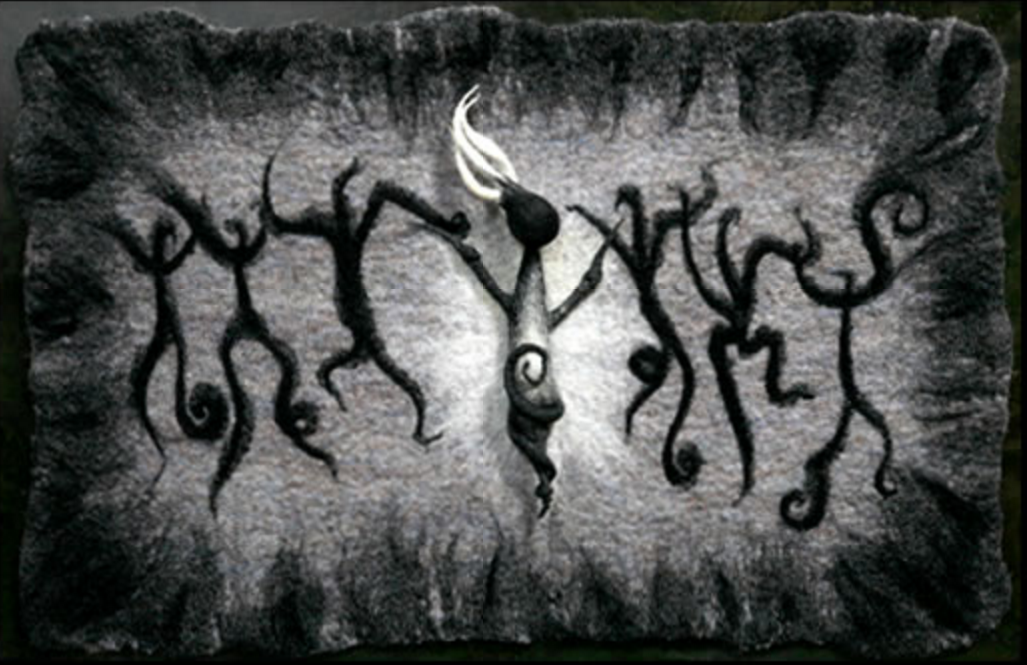 If you would like to learn more about any of the pieces here, please contact me through the contact page of this website. I would be happy to answer any questions you might have. many of the items are available for purchase.