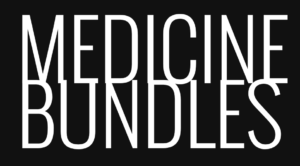 MEDICINE BUNDLES
A medicine bundle  is a wrapped collection of sacred items. The 'bundle' can be seen as both the container, such as the wrapping of the bundle, and the contents, which could be any number of special objects possessing spiritual significance.
Working with mixed-media and found elements, Susan creates medicine bundles and bags that evokes a half-remembered time and place where inspiration runs through every part, restoring wholeness and bringing myth to life.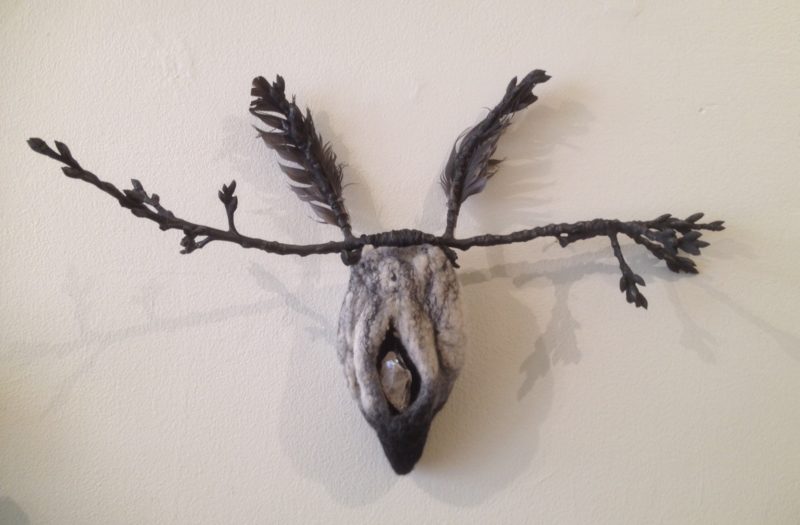 Medicine Bundle inspired by the Luna Moth: Felt, feathers, and mica.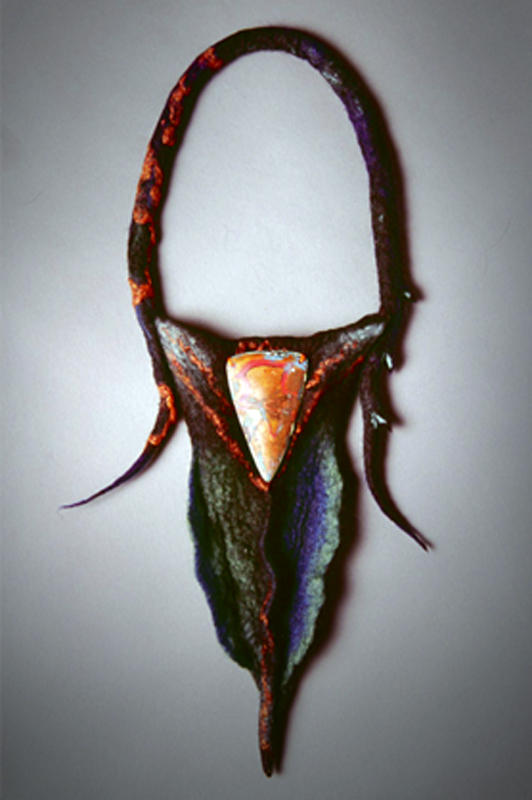 Shaman's Bag: Felt and Hand Forged Copper hollow form.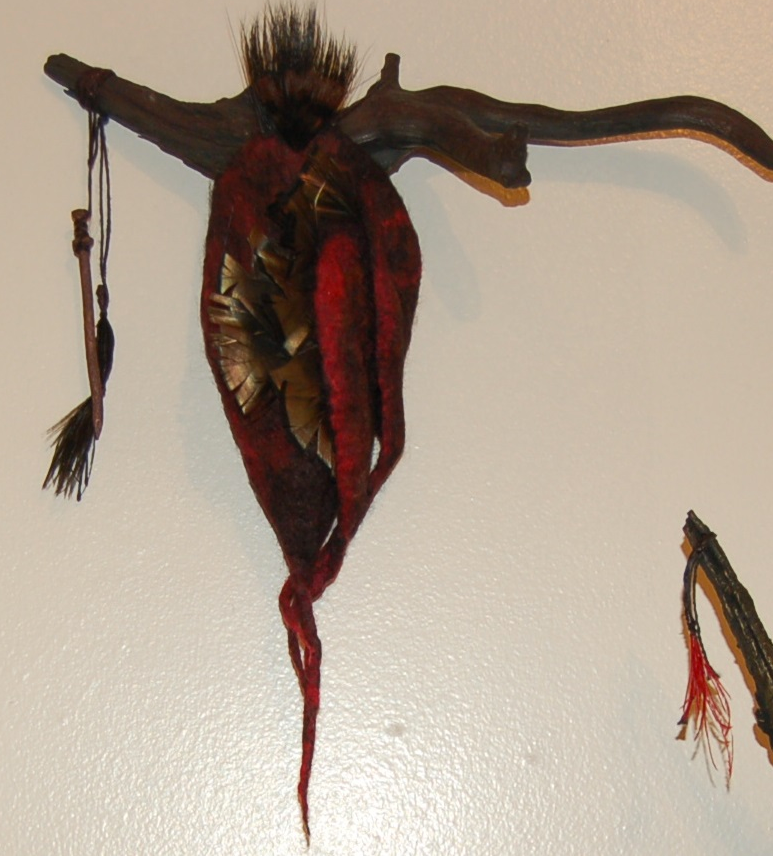 Deer Medicine Bundle: Felt, Stick, Turkey Feathers and Deer Hair.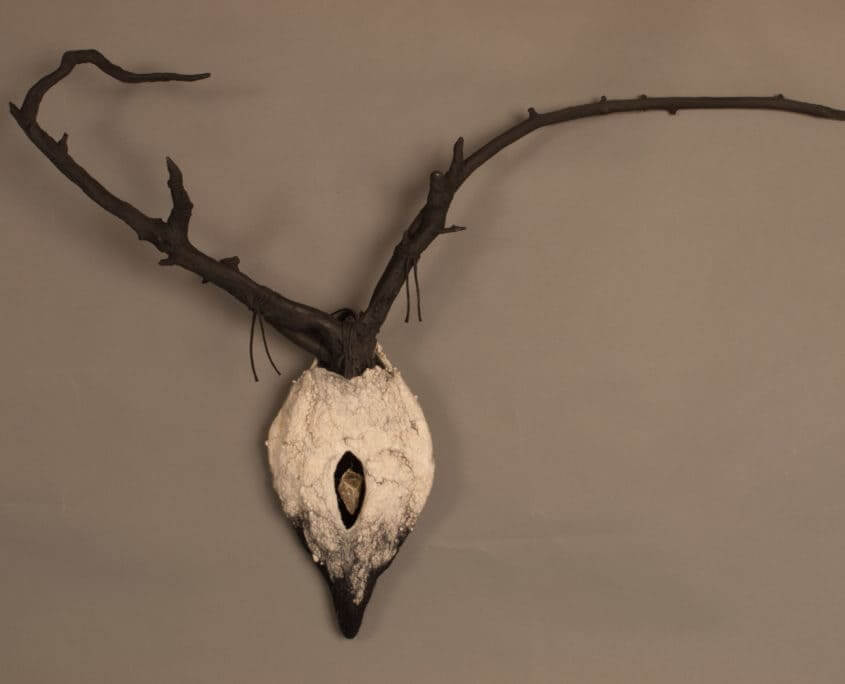 Stag Medicine: Felted wool, stick and mica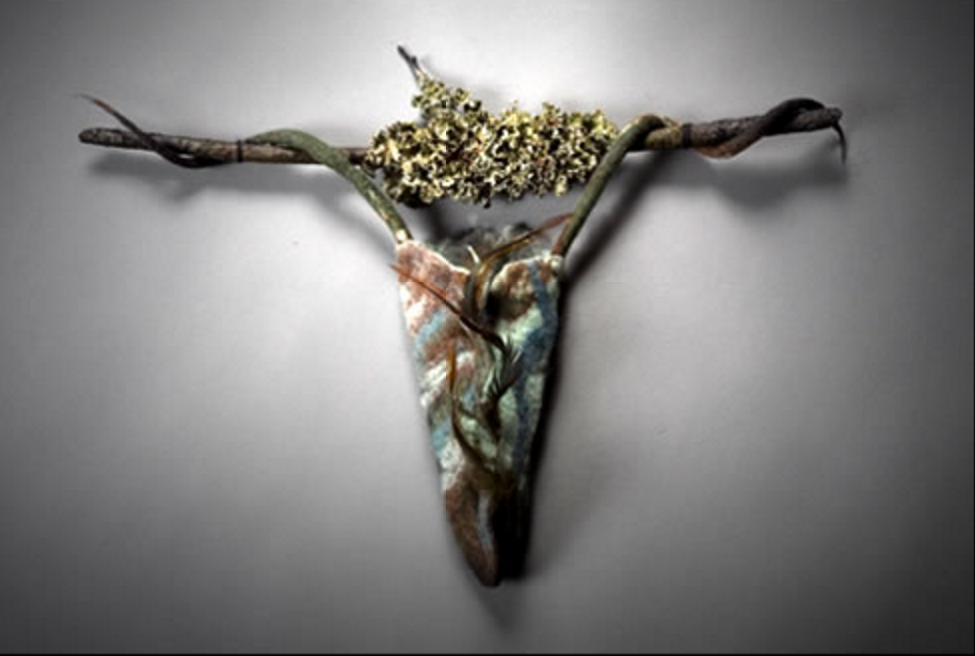 Medicine Bag with Moss: Felt, Feathers, Stick with Lichen.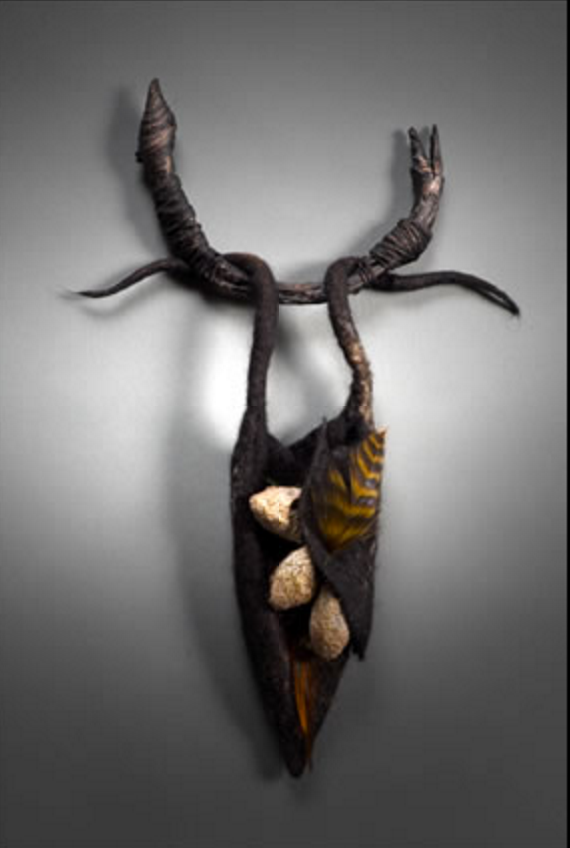 Medicine Bag Rattle: Felt, Heartwood Sticks, Cacoons and Feathers.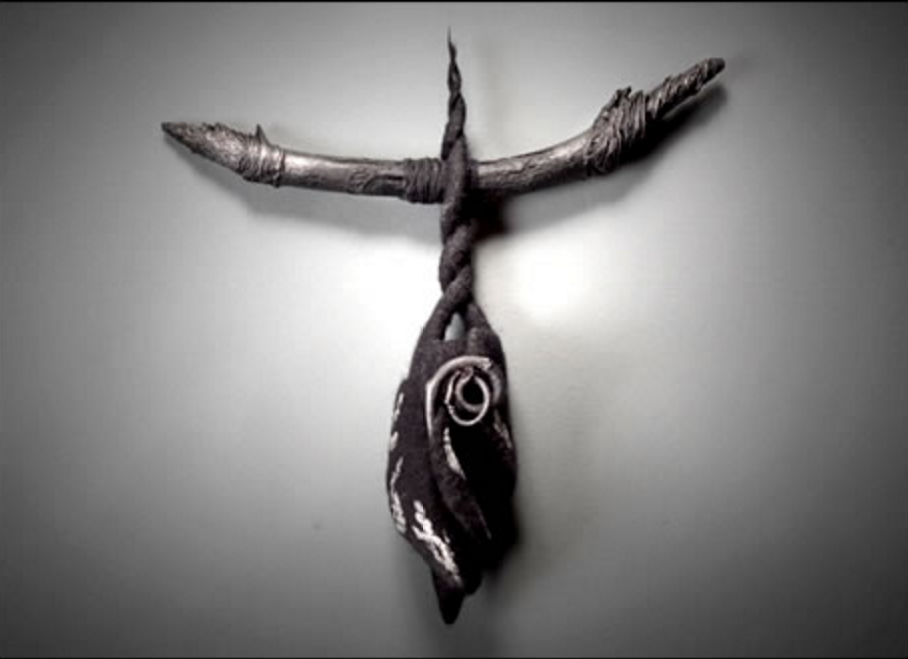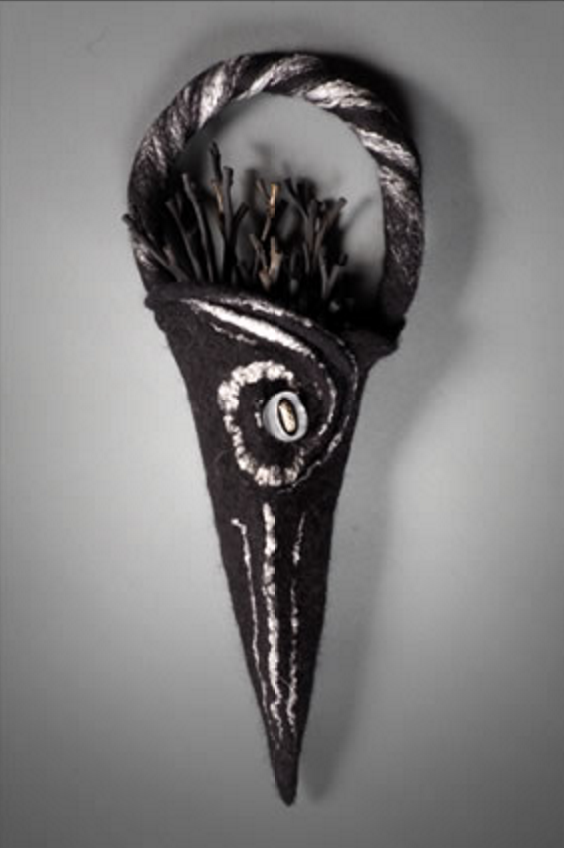 Shaman's Bundle: Felt and Gathered Sticks.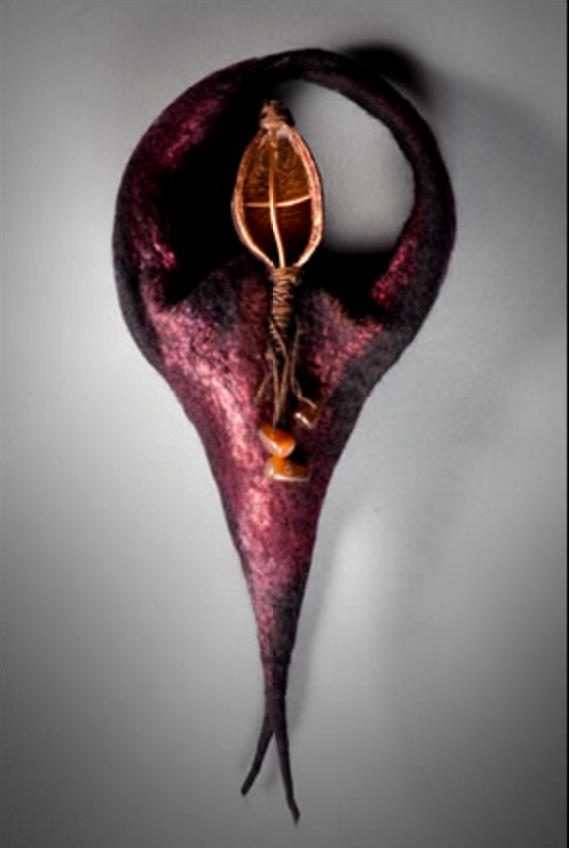 Shaman's Medicine Pouch: Felt, Pod with Copper Wire.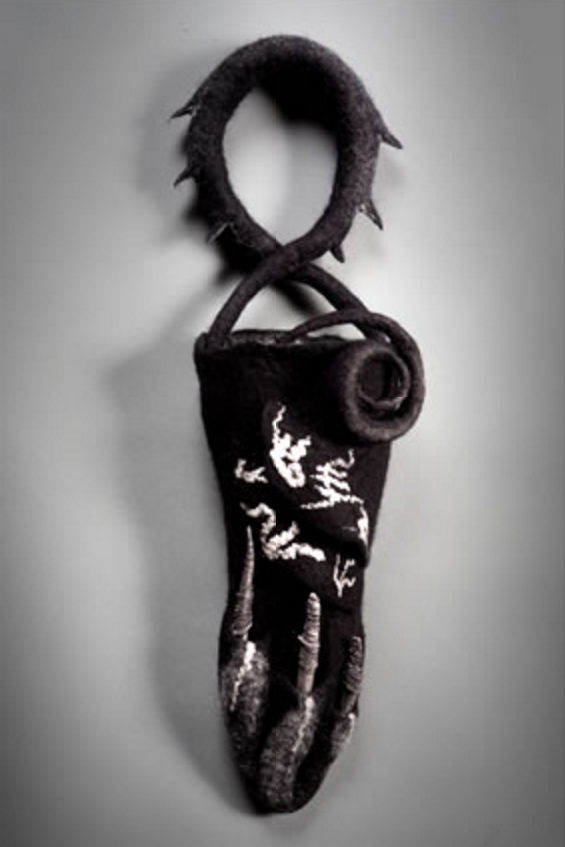 Shaman Quiver: Felted Form.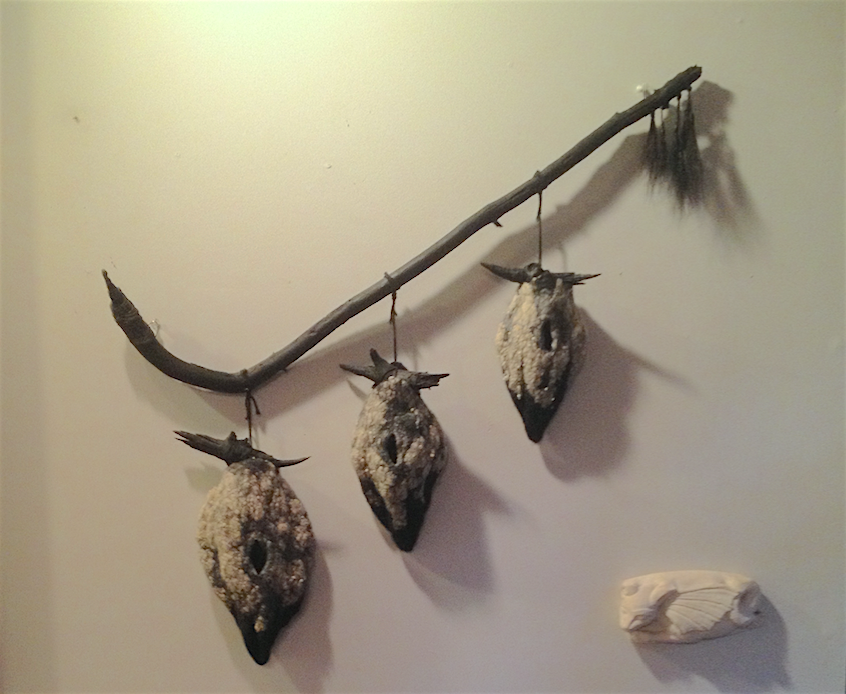 Multi Medicine Bundles: Felt and stick.
If you would like to learn more about any of the pieces here, please contact me through the contact page of this website. I would be happy to answer any questions you might have. many of the items are available for purchase.