VESSELS
Vessels are to contain and keep sacred the harvest from the travels.
My most current work represents the four worlds, Upper, Middle, Lower and Dream. I portray the Upper World in blacks and whites, the Middle in browns and gold, the Lower in volcanic reds and greens, and the Dream in blues.
Evidence of ceremony and ritual can be experienced by the placement of some of the objects.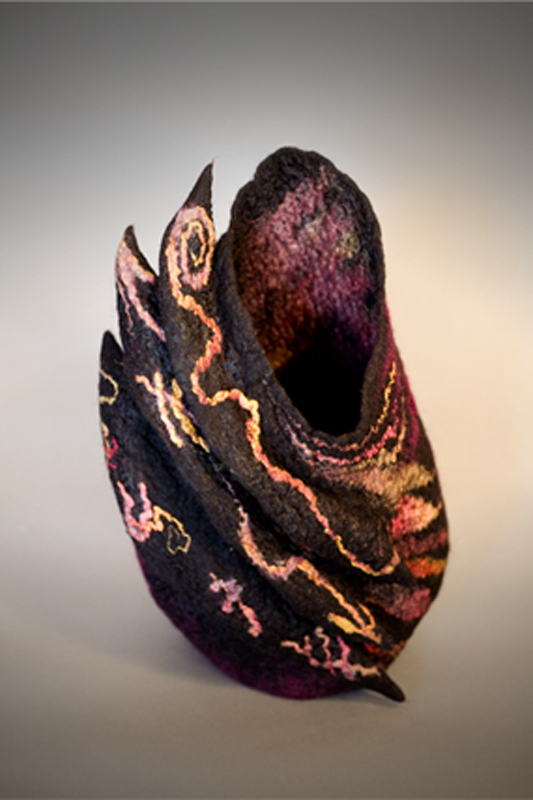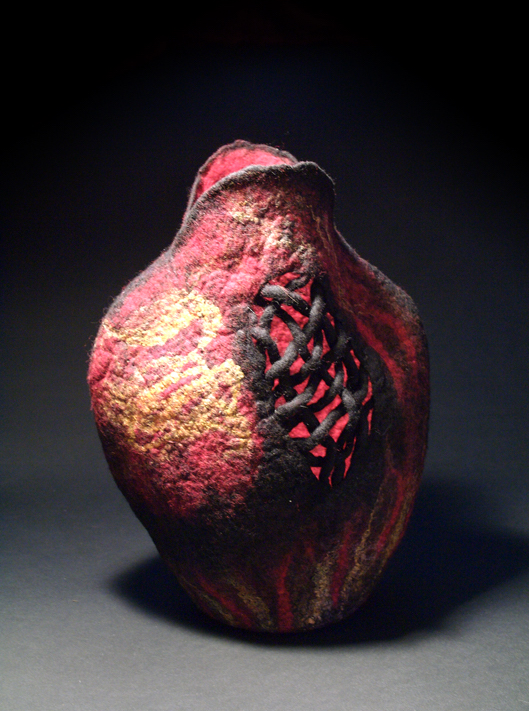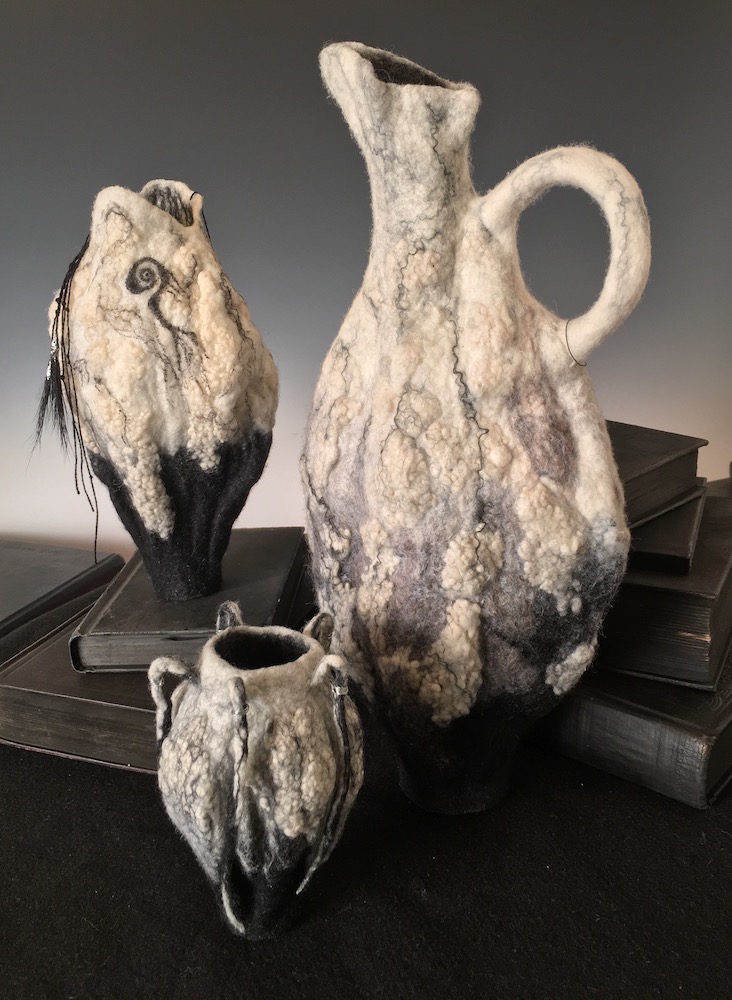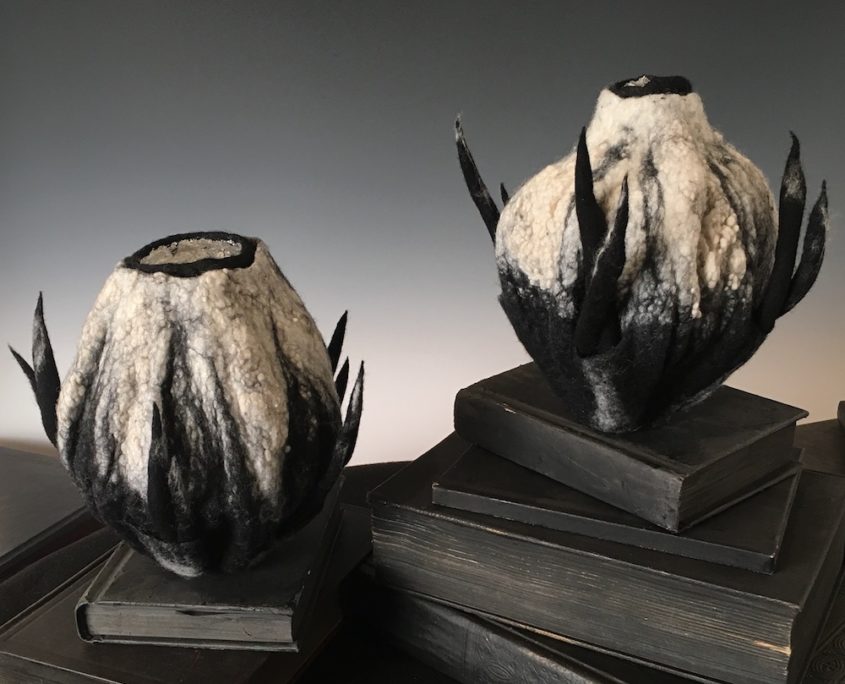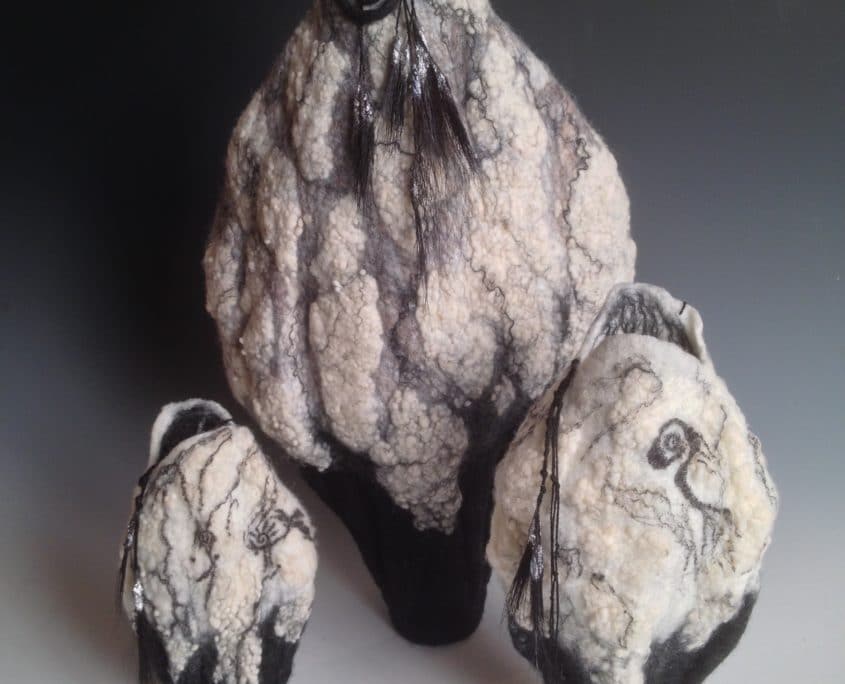 Stone Vessels: Felted Wool; with silver leaf and mica. These vessels are to Hold Sacred Harvest from Travels in the Upper World.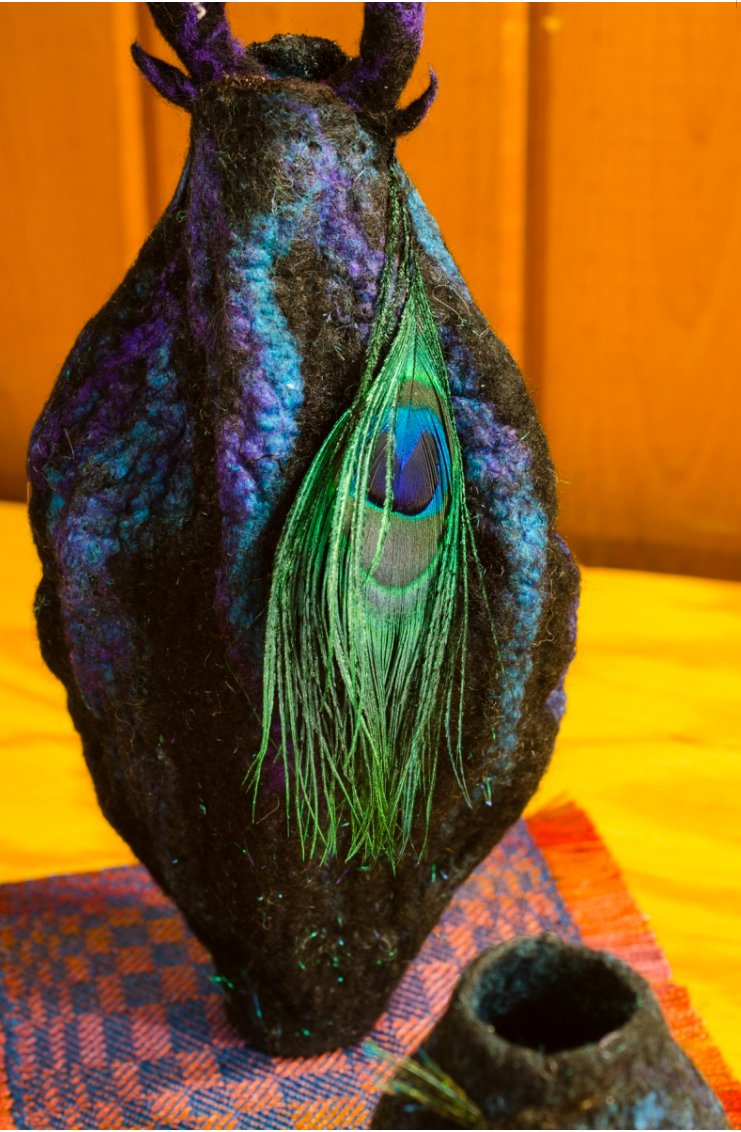 Dream Time Vessels: They are to hold sacred our dreams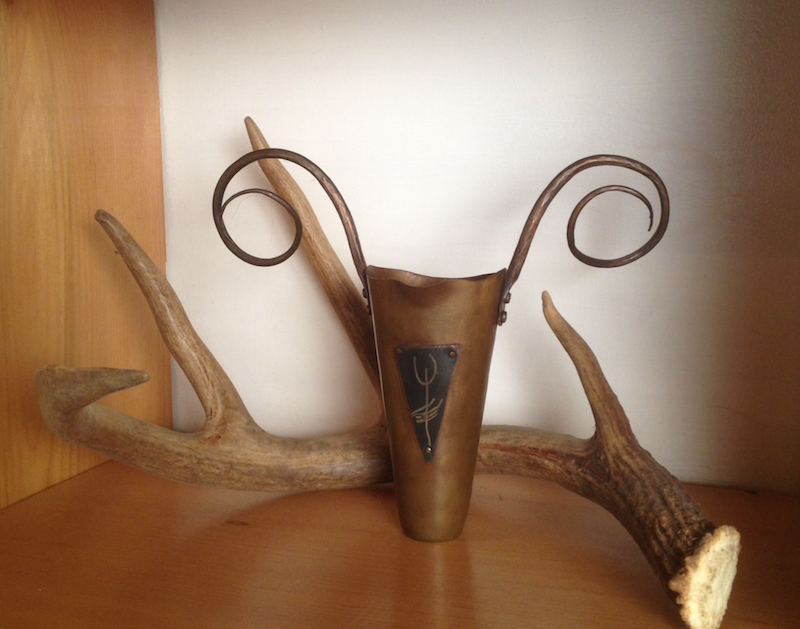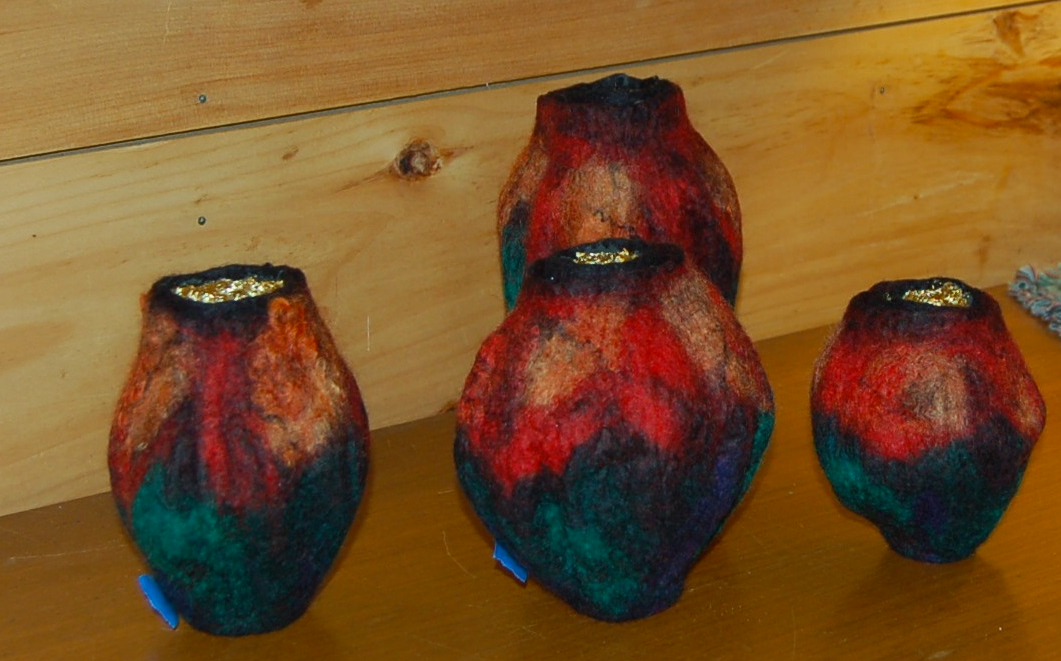 Vessels to hold Sacred Lower World Travels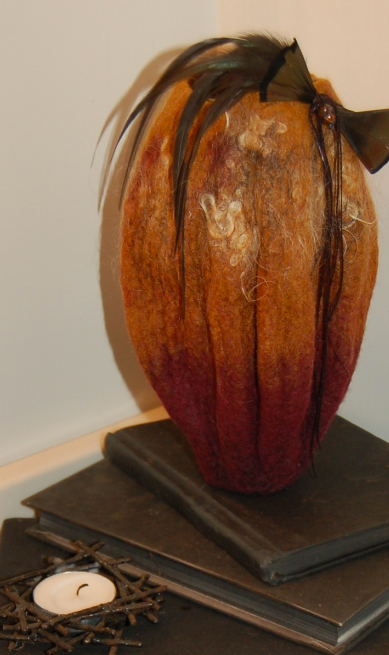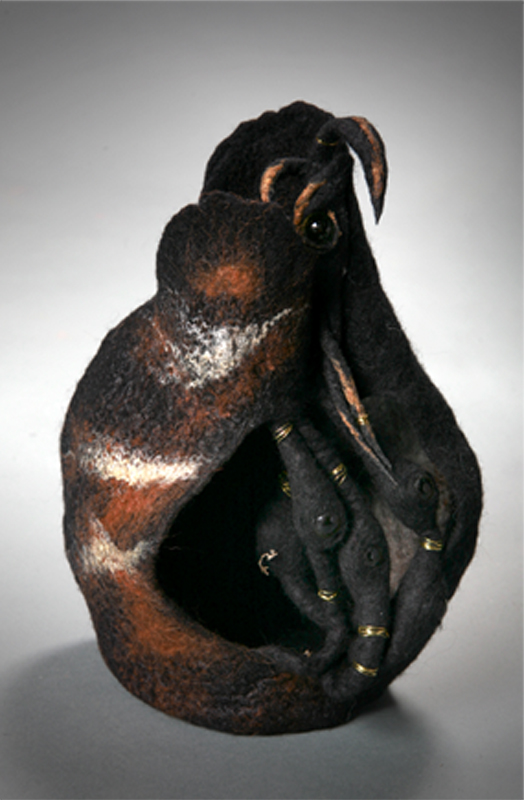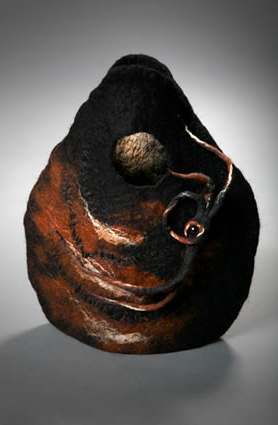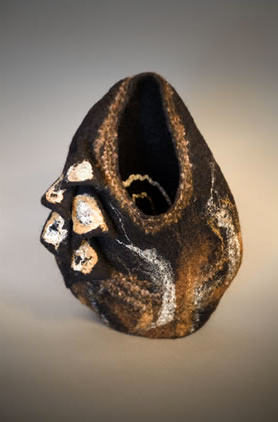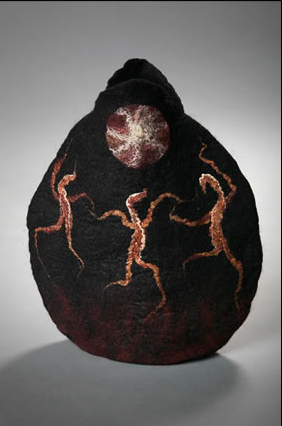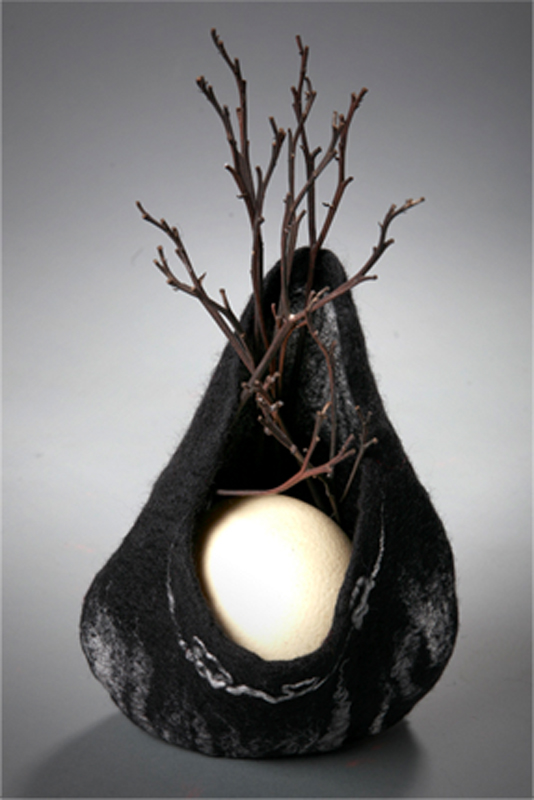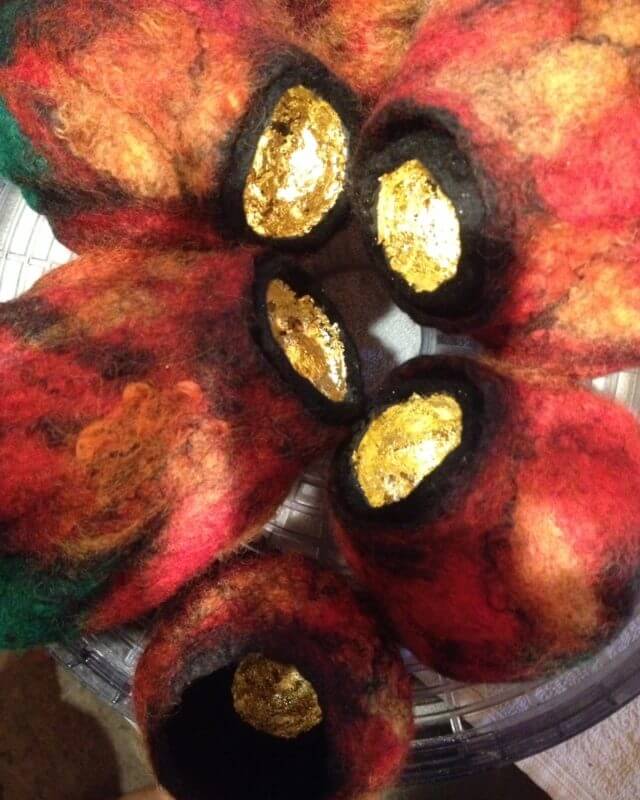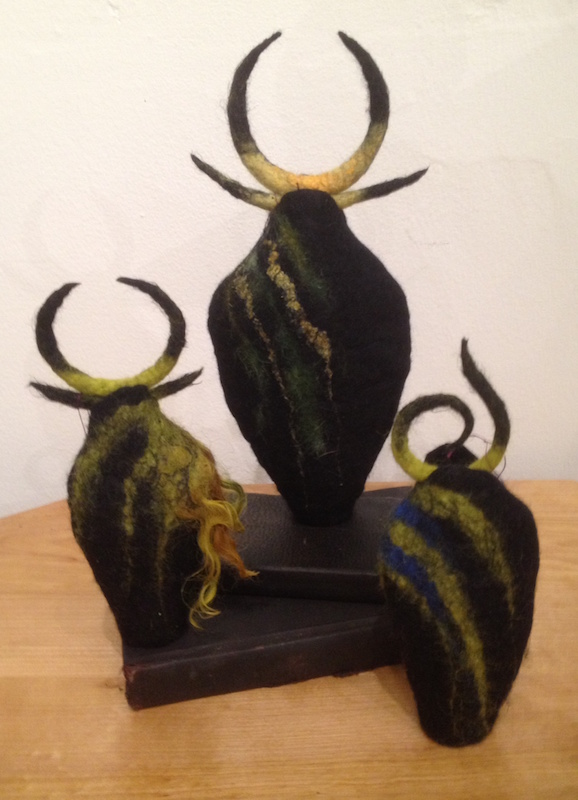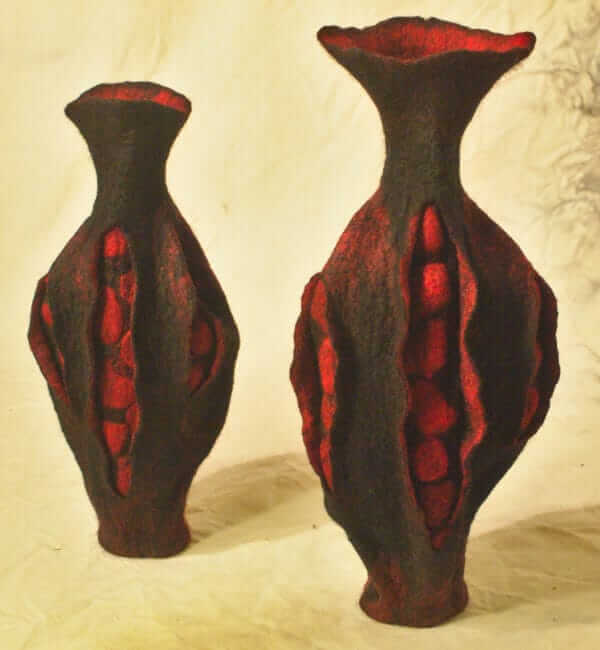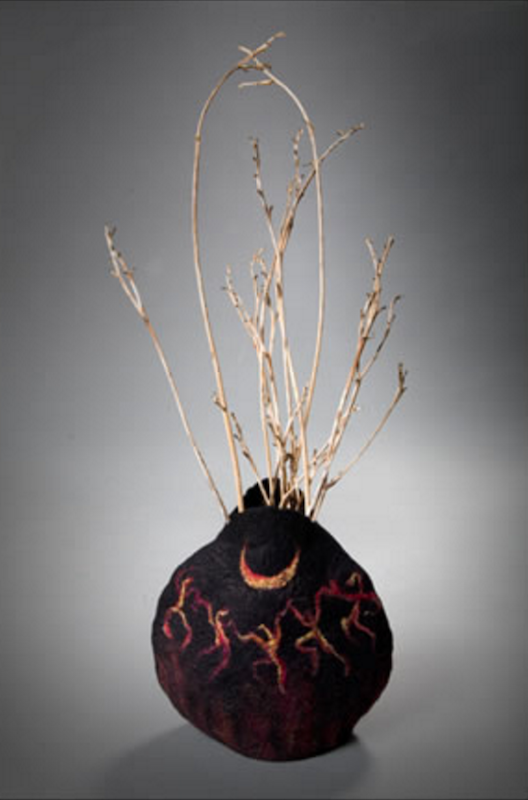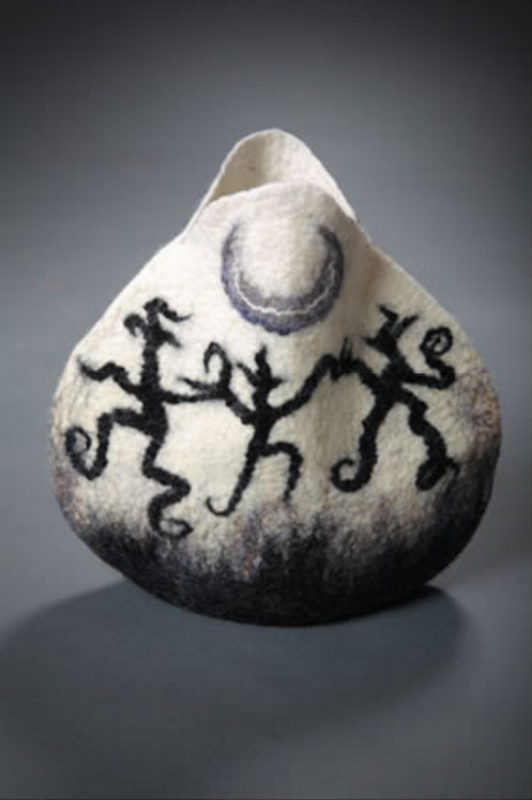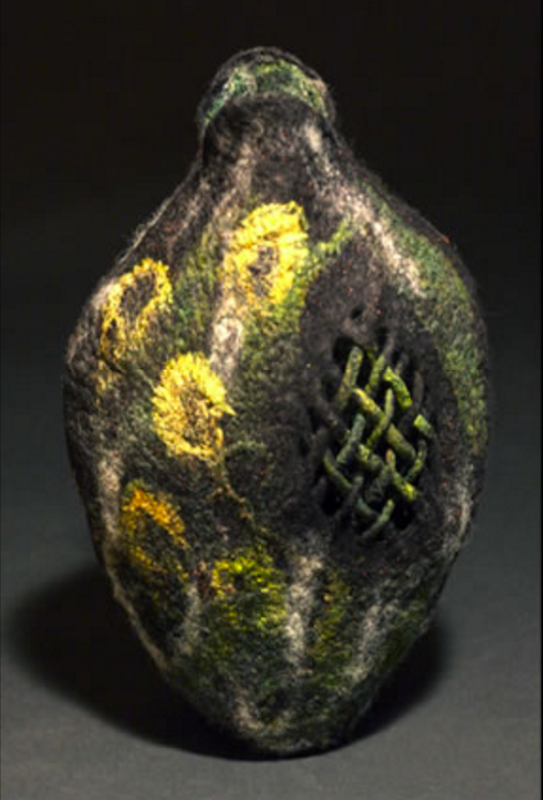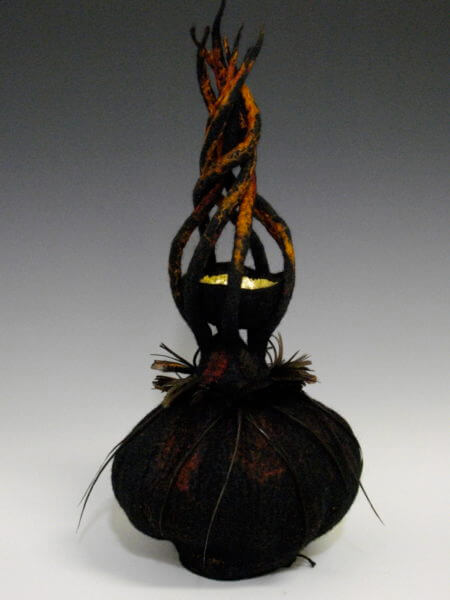 Offering Received: Felted wool, gold leaf and feathers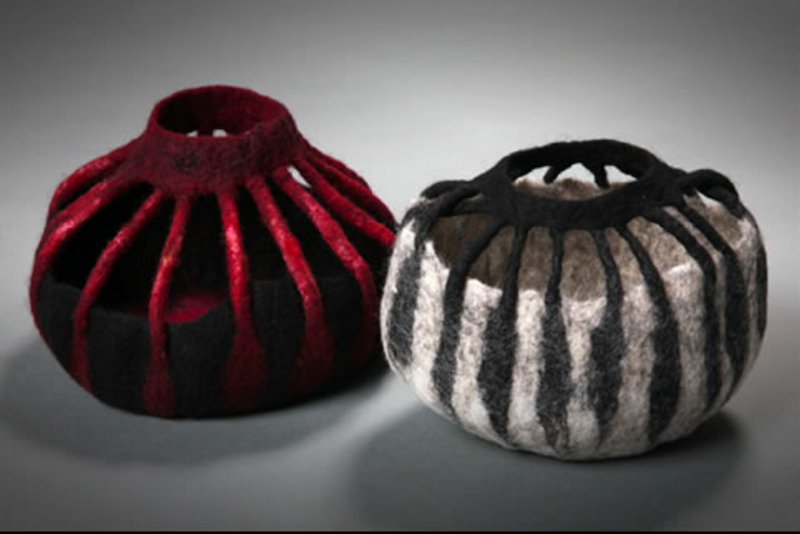 If you would like to learn more about any of the pieces here, please contact me through the contact page of this website. I would be happy to answer any questions you might have. many of the items are available for purchase.